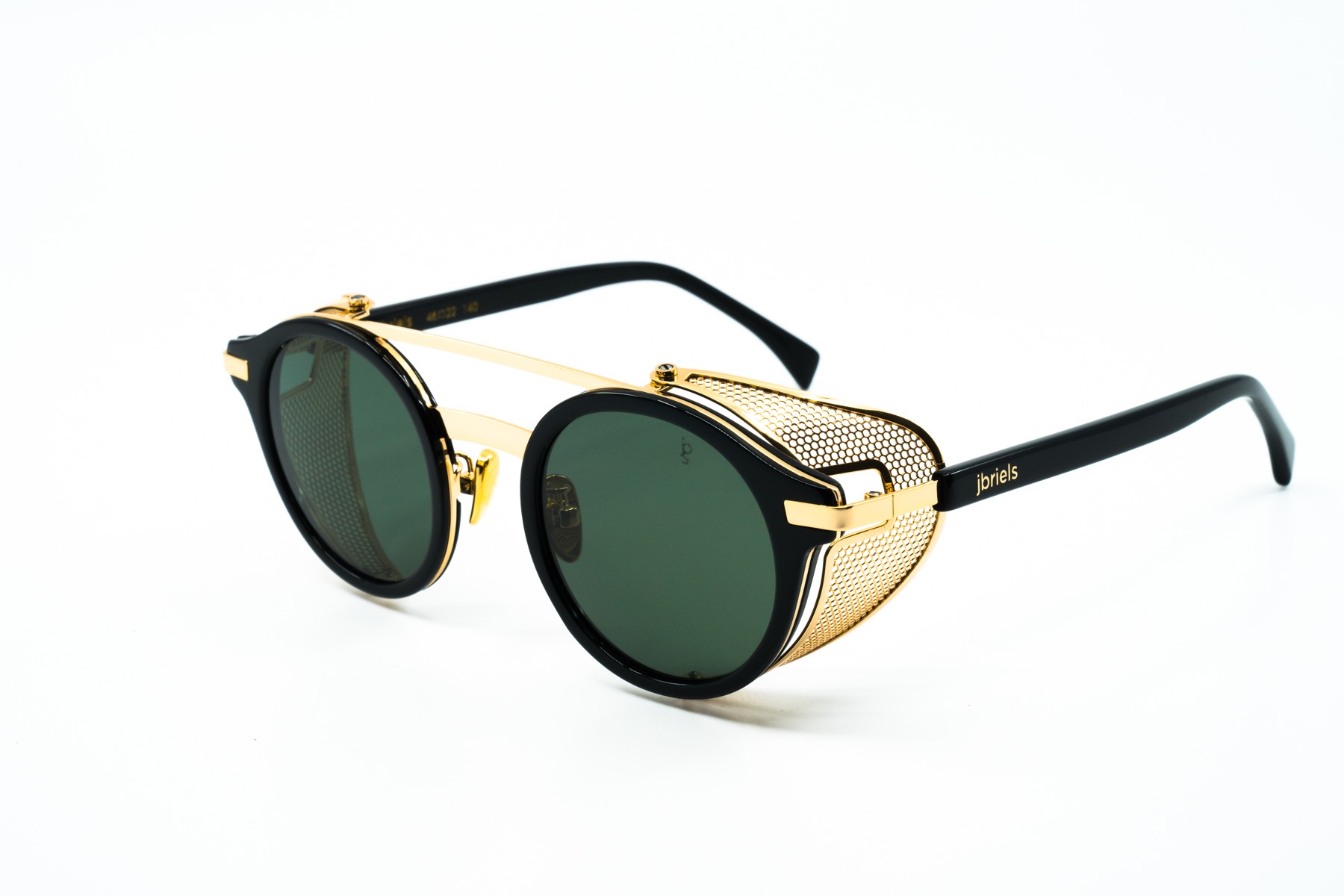 Ayrton
Gold Frame
Green Polarized Lenses
Ceramic Nosepads
Temple length: 14cm
Lense size: 46mm
Dedicated to
Ayrton Senna da Silva
F1 World Champion


The Product
The CONSTELLATION is a combination of timeless and innovative design. Produced with the finest handcrafted materials. Handmade in Italy. Take the wings, for example – beautifully eye-catching and the result of unique manufacturing at the same time. Consequently, we only use cutting-edge quality components for our CONSTELLATIONs.
The Wings
During the development process, we spent a lot of time focusing on even the smallest details. Inspired by a functional retro design - skiing glasses - we created #wings. They perfectly protect your privacy while keeping the wind out of your eyes.
The Skybrant Lenses
Together, the latest technology and innovation make our Skybrant Lenses. An integrated blue filter provides you not only a great view, but also intensifies colors of the environment around you - an all-new innovative feature. This calming effect enhances contours around objects and reduces glare.
And of course the CONSTELLATION is compatible with corrective or perscription lenses.
P.S.: Our lenses are made in Italy and provide a 100% UVA/UVB protection. It's tested intensively and is certified with CE.
The Nose Pads
The CONSTELLATIONs are equipped with high-quality ceramic nose pads - hygienic and super comfortable to wear at the same time. Their appearance underlines the robust and valuable design of the sunglasses.
The CONSTELLATION is certified with the highest health, safety, and environment seals.
anything but.